XCMG had a "new energy" exhibition at the truck factory recently.
First look at XCMG's hydrogen powered truck which has a 400km duration using a low pressure hydrogen system. Peak power is 480hp, peak torque 2000Nm and rated GVM, 49,000kg.
The "battery swap" system was debuted at the factory. A 6×4 fully electric semi approaching the swap station with a refrigerated trailer.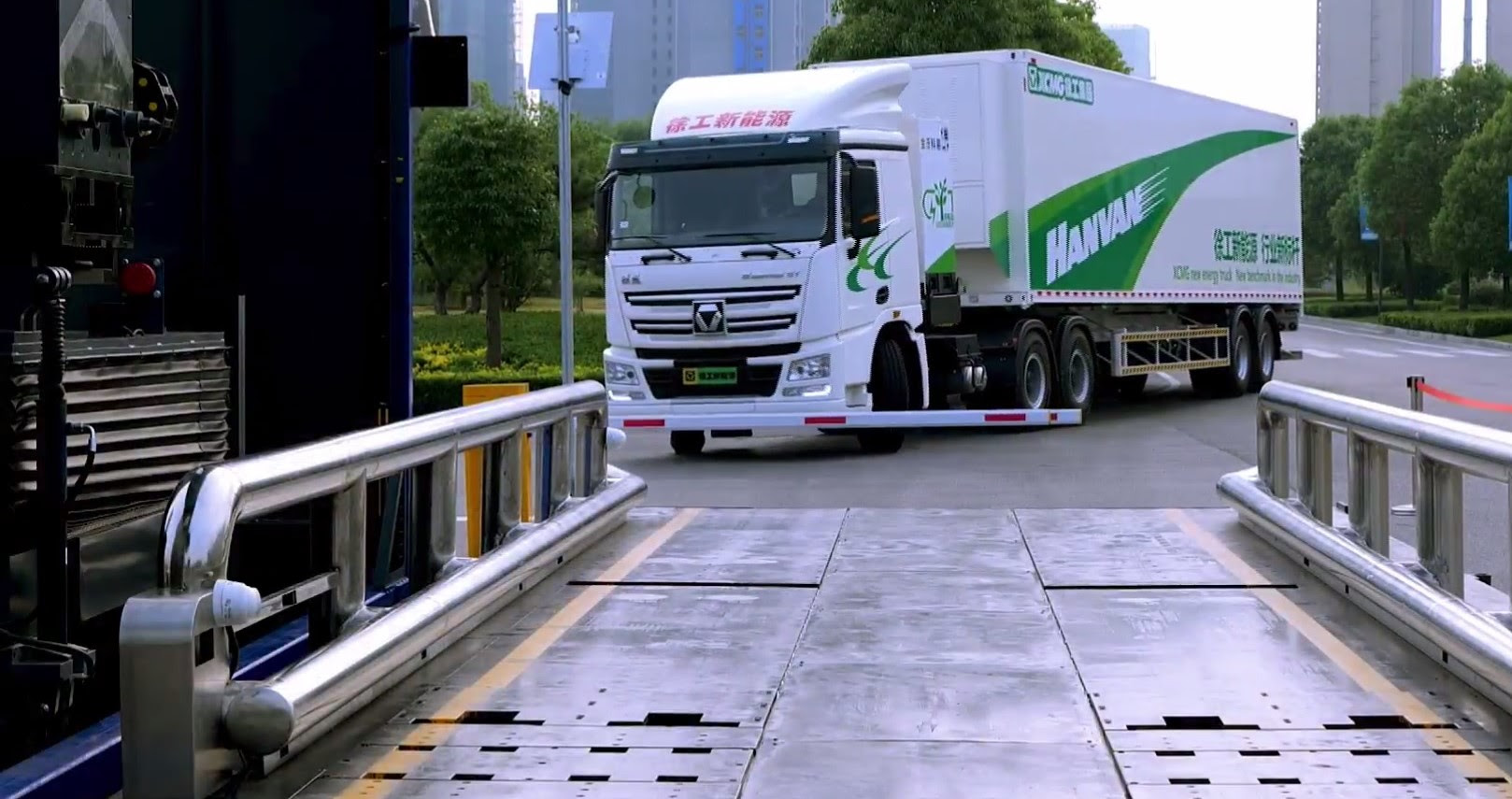 The fully robotic battery swapping system takes only 5 minutes. This is a big improvement on even the best fast chargers.
A video of the battery swap process:
https://youtu.be/aBHfmEiquRg
XCMG's electric 8×4 concrete truck with an 8m capacity bowl.
XCMG's first fully electric ute available in LHD only at this stage. Duration on a charge is 400km and the motor develops peak torque of 800Nm. For comparison NZ's top selling Ford Ranger 3.2l diesel develops 470Nm.
The 90 tonne fully electric dump truck was also released.
A short walk around is here.
https://youtu.be/NgiNAC00jb0
XCMG's first 18 tonne fully electric loader with 5 hour run time. The battery is 220kWh and dumping clearance is 3500mm
XCMG are now the fourth largest construction equipment manufacturer in the world according to the British KHL "yellow table".
Two more LW300KNZ's have left the factory for New Zealand, one sold, one still available.
The reworked LW700KN fitted with a 4.0m GP bucket. The 24 tonne loader has a 300hp engine driving through a ZF 4 speed transmission. Available at $278,000 + GST
A little late, but here is our "Fieldays" special.
XE80W 4WD Multitask with self leveling legs for $30,000 + GST, four available
We also have the crawler scissors back in stock.
A Mini 60ED Plus off to Tauranga for Guild and Spence Electrical.
A rough terrain forklift heading out to work for A1 Avacados near Te Puke.
XR240E rotary drills delivered to start a new project in China
Some 36 tonne rollers working on the new Ezhou airport.
The freight only airport will open next year.
Some parts moving around the crane factory on robotic carriers (AGVs)
The largest XCMG crane lifting a 2000 tonne washing tower in Oman. The tower is 102m tall and the lift was completed in 4 hours.