Our new Etrucks® website is now live at https://etrucks.co.nz
The next shipment of electric trucks are now on the water to New Zealand.
These are our first trucks to be fitted with automatic braking. This test is from 40kph using a pedestrian sized object.
https://youtu.be/wytesX1v77E
The assembly stage of the first on highway E700 8×4 for New Zealand.
The watercart is now completed and due to be shipped next week.
The E700s can now accept dual gun charging up to 240kW/h to reach fully charged in 90 minutes.
XCMG's latest fully electric reach stacker. Operating duration is now 8-10 hours on a charge that takes 90 minutes.
XCMG's first fully electric ECH (empty container handler) has similar duration and charging times.
Our latest tracked stabilizer ready to go to work for Gideons.
Our first shipment of Mantall tracked scissors with self levelling legs has arrived. These will climb to 40% and CAN self level on 11 degree slopes. Pricing is $33,500 plus GST.
We have had a bit of a flurry of sales of XE60ED's this month including these two units to Insteel Ltd and Hibiscus Marine Coatings second unit.
Our latest 4WD RT forklift with a two speed transmission can climb a 40% gradient. Seen here with a 3.5m field mast and available at $46,800 + GST
The 2WD version fitted with a rotator ready to truck to Waikato Breeding Co.
A mini telehandler and alloy trailer on it's way to Wero NZ Manuka Honey in the Wairarapa.
Launch day of the new XC958 wheel loader at the factory with these machines going to Rio Tinto for use in Australia. Landex has ordered six of the XC series loaders for a variety of customers.
A delivery ceremony for GR2605 and GR5505 mining graders also to be delivered to Australia for Rio Tinto.
This is the general roading version of the GR2605, more or less the same size as a Cat 12M.
Another XCMG factory, this time of the new scissor lift production line. Perhaps the most automated anywhere in the world for this type of equipment;
https://youtu.be/-SE7R–oTns
An elaborate launch ceremony at the factory for the new KC series cranes.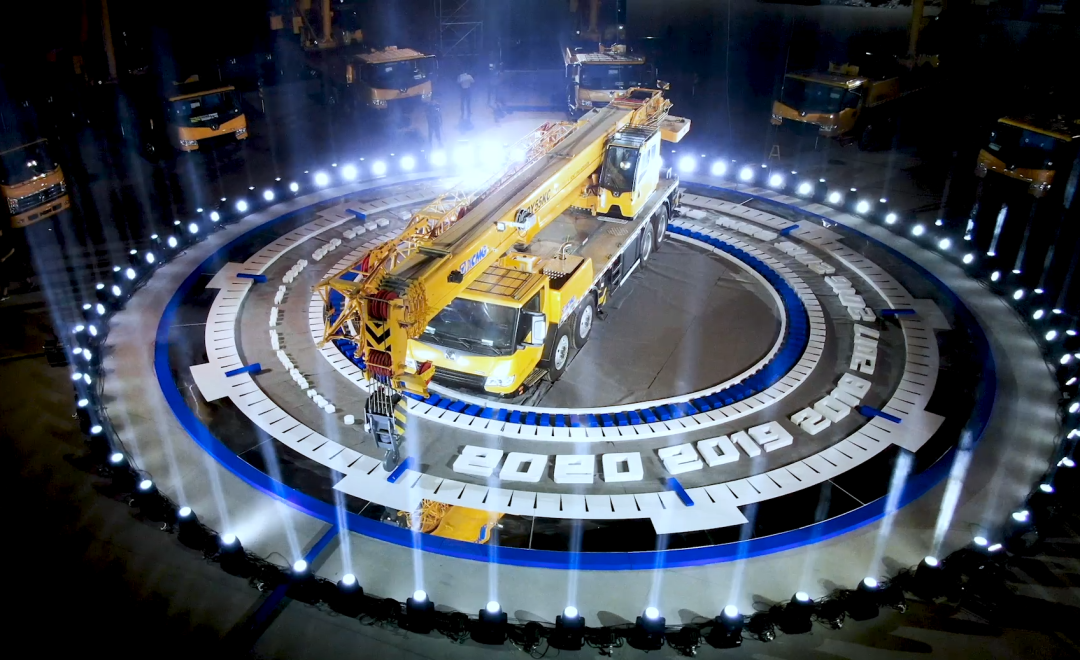 A "broken cable" test at the tower crane factory. XCMG were delighted with the results which were apparently better than the European manufacturers achieve.
https://youtu.be/8SVQA8zBPeE
100 new XDM80 wide body dumpers being delivered to Mengdong mine.
The wide body allows loading with a 5.5m bucket fitted to the XE1250.