Thanks to all the visitors who stopped by at our Fieldays site this year. Lots of interest in the new products on display.
Our new Landex website is up and running:
https://landex.isindevelopment.co.nz/
The E700 now back in Auckland and going through compliance checks.
A signing ceremony for the supply of 1500 units of the 6×4 battery swapping tractors to be used for steel industry support in Tangshan. Perhaps the largest ever single order for heavy electric trucks?
The first battery swapping E700 8×4 ULT for New Zealand is off line and into testing.
A walk beside of the 8×4 is here:
https://youtu.be/7UWoTLRyiSo
The first four electric drive container carriers ready for work at a new section of Tianjin port. These units feature artificial intelligence with on board decision making ability. Operation is either 5G remote or fully autonomous
A video of the XAGV's is here:
https://youtu.be/Ft4NM1wab4s
The 20 tonne electric loader in testing in China. We have one on order for New Zealand.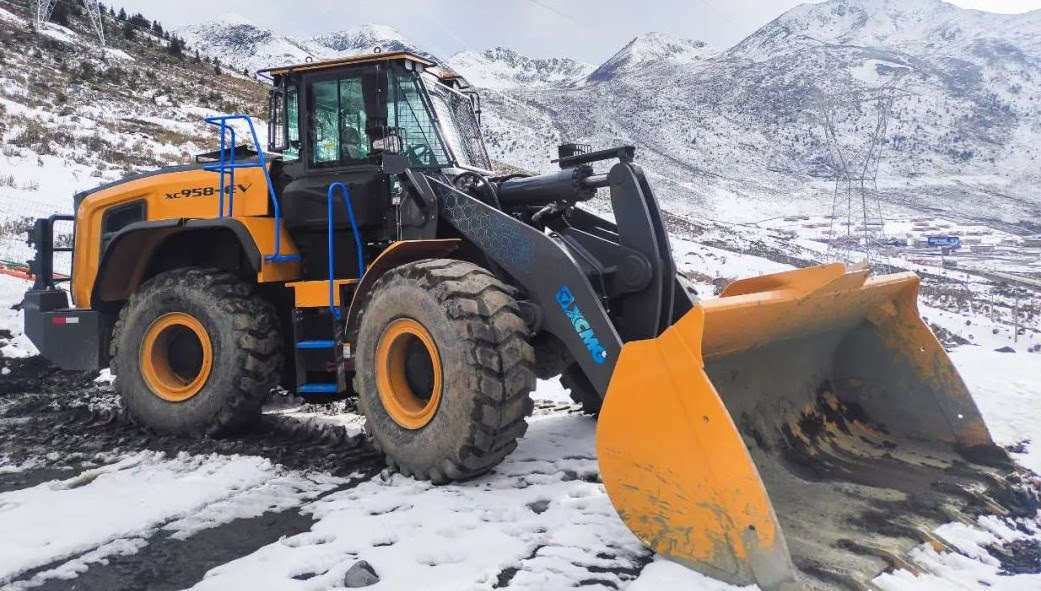 A video of the XC958EV pushing in a steel mill in Shaanxi in China. The operator notes more power and faster response the diesel equivalent with energy costs around one third for the same work.
https://youtu.be/ZsYSvs2R29Y
Solly's new XC938 working in Takaka.
Now on site at the their Brynderwyn site, Atlas Quarries new GR2405
Another XE80N heading off to work for NZ Dock and Doors
Two more crawler scissors off to Oamaru for Matt Gibson Builders
An interesting excavator based crane. Developed for pipe laying but I'm sure there will be plenty of other applications.
Some XCMG machines working in extreme conditions in China.
This mine site in western China sees the machines operating through a 70C temperature range in the different seasons.