We can now accept orders for XCMG's two fully electric excavators. The 4.2t machine has won a Red Dot design award and can be offered with remote control. Please make contact for specification and pricing.
We believe the XE270E at 27.5t is the largest OEM electric excavator available in the world at present.
A short walk around video is here:
https://youtu.be/zBeSxgOvw_Y
Our first fully electric 8×4 ULT heading out for testing after it's facelift.
50 units of E700 battery swapping tippers arriving on site in Wuhan. The battery swap system will save around 1,000 hours of charging time per truck per 100,000 kilometers.
Some more electric E300 rear compression trucks arriving at Etrucks® This is the long wheelbase version with an 8 cubic meter capacity.
One of the next batch seen here at XCMG's charging station
Another short wheelbase E300 cab chassis also ready to ship.
A video of the new EDF531 90t fully electric dump truck.
https://youtu.be/f1TafK4T36Y
XCMG's move towards intelligent manufacturing now includes this unmanned facility building small crane turntables.
XCMG's 16.5 tonne zero tail swing excavator is now released. Built for the US market it comes standard with a tier V engine and 8″ TFT display.
More bizarre are these elevated excavators operating way above the track frames. Looks like bulking buckets for unloading fixed bin trucks and trains.
A walk around video of an XC958 19t wheel loader in Australia. We have one of these available ex stock at present.
https://youtu.be/S_I6dwNw8DQ
LW700K grain loaders with 5.2m long booms for extra high dumping clearance.
The latest CHL 12t forklift has arrived in our shop. This one features a tip over cabin for excellent service access.
Our last XE80CT crawler scissor with legs from stock on site with John Waldon in Tokoroa. The next batch arrives in mid October, a few sold already.
A bit of a run on our little XE60MiniEDs recently. Two out to Petone Engineering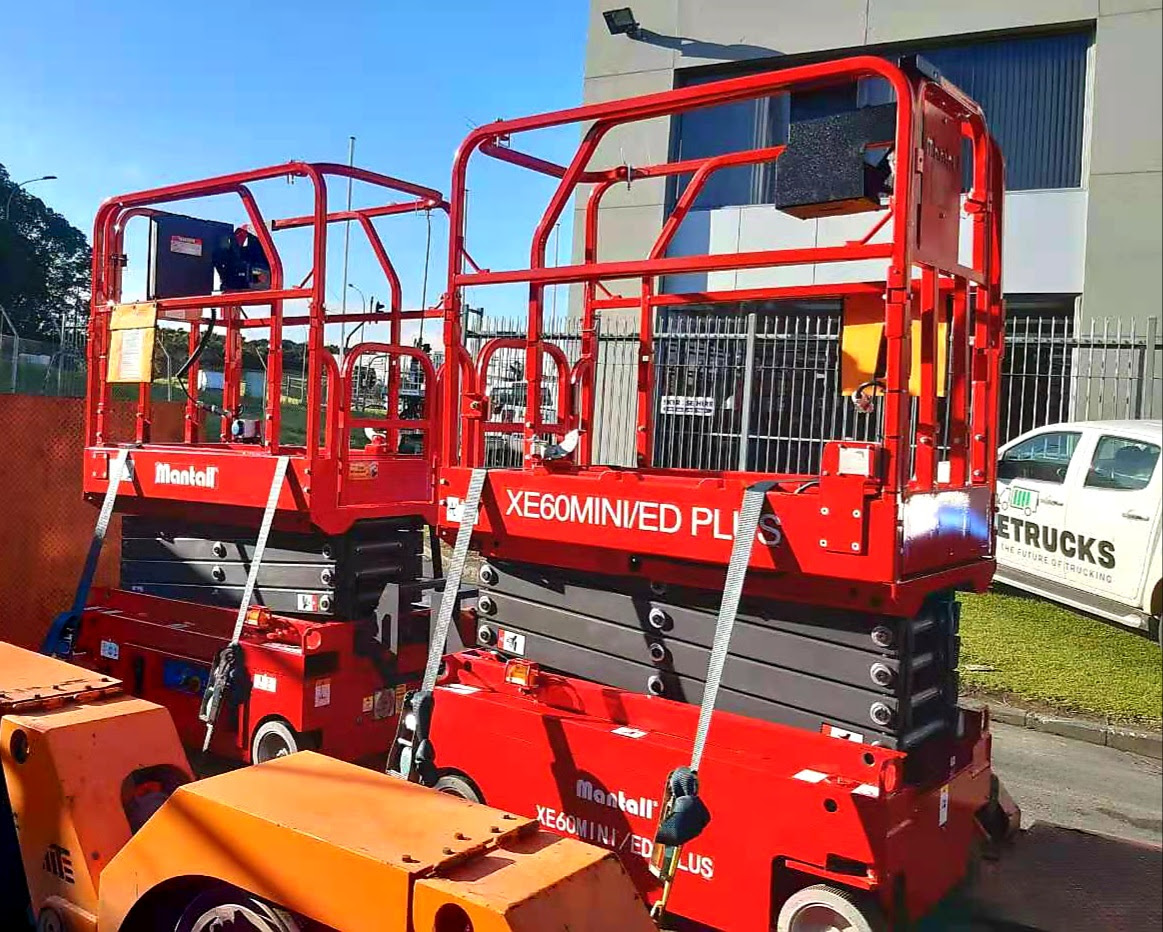 And a couple more out to Mac Access.
Plenty happening at Mantall's now expanded facility.
A video of some of XCMG's larger mining and quarry equipment.
https://youtu.be/WY2eS9IOY3c
An interesting telehandler with extensions designed to help unloading awkward items from containers. The 23 tonne unit can lift 18 tonne at 1200mm load center, so still a useful amount at full extension.
XCMG's transportable mixing and batching plant operating in Thailand.