Our first battery swapping E700 8×4 is now in transit to New Zealand.
Thanks to the Deals on Wheels team for the great cover shot and write up on the recent Auckland to Hamilton tests.
The DOW video of the run back is here. The return trip was a little lighter at 36t GVM and the truck would have achieved 150km with 15% battery remaining.
https://youtu.be/zp5lKjBG9H4
2022 kicked off nicely for XCMG with another 500 unit delivery of battery swapping tippers for 17 cities in Shijiazhuang. That's the mountainous region near Beijing used in the Avatar movies.
Also several hundred battery swapping concrete trucks for export.
Our first fully electric loaders arrive New Zealand arrive in March. This one is a little more advanced and can be driven remotely by 5G.
Now your wheel loader driver can also work from home, or anywhere with decent internet.
XCMG are now developing a fully electric 60t material or log handler. This is also tethered so it can work continuously with zero emissions.
Also tethered this 22t electric wheel loader can run within a 50m arc.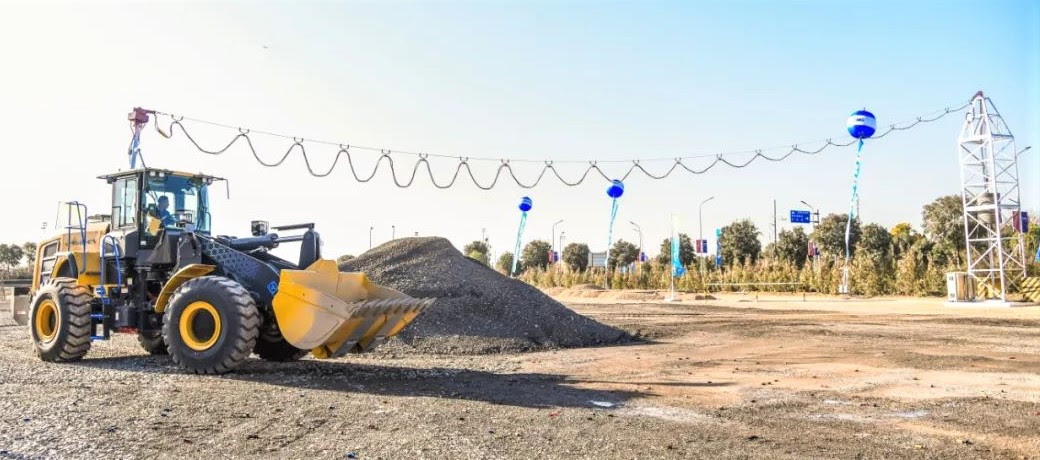 XCMG's fully electric ute is now road registered in China in left hand drive. Basic specs are 120kW/800Nm engine with a 67kWh LFP battery which fast charges in an hour. Payload is 1.2 tonne
We can now offer the 2022 specification of our metro trucks. A big lift in performance and range this year.
E100, 4,500kg GVM, 85kWh battery, 200km range, single speed
E300, 10,000kg GVM, 122kWh battery, 200km range, single speed
XCMG's latest fully electric port tugs with 43 tonne tow rating.
XCMG's 2022 product line is now available in the link below. If you download the pdf you should get a clear view.
https://www.dropbox.com/s/ccbsyoqtvaqd8pq/XCMG%20Product%20Line%202022.pdf?dl=0
Our latest TS2503 tracked stabilizer ready for delivery to Opie Contractors in Silverdale
Our first waste compactor featuring a host of upgrades now on the water H G Leach (Fiji) Ltd.
The latest shipment of our little TF1300 telehandlers has sold out. Let us know if you would like to reserve one of the next shipment.
Another tracked scissor on site with Stevenson Designer Building.
Pioneer Energy's XC948 working as a log loader in Dunedin.
XCMG have this very large container handler in development.
Some XCMG 95 tonne excavators set up with heavy duty ripper arms.
Ex works ceremony for XCMG's first GR5055 grader to be sold to Rio Tinto in Australia. The 56 tonne/550hp grader is much the same size as a Cat 24M