We hope you enjoy a wonderful festive season with your family and look forward to catching up again in the New Year.
A recent test run from Auckland to Hamilton towing a quad axle semi trailer. The E700 loaded to 41 tonne gross had 30% battery remaining after the trip.
A short video is here:
https://youtu.be/nn69_a3GhTA
Our next E700 tractor fresh back at the factory from long distance testing in Xuzhou.
Some clever engineering happening on our electric trucks around New Zealand in the last few months.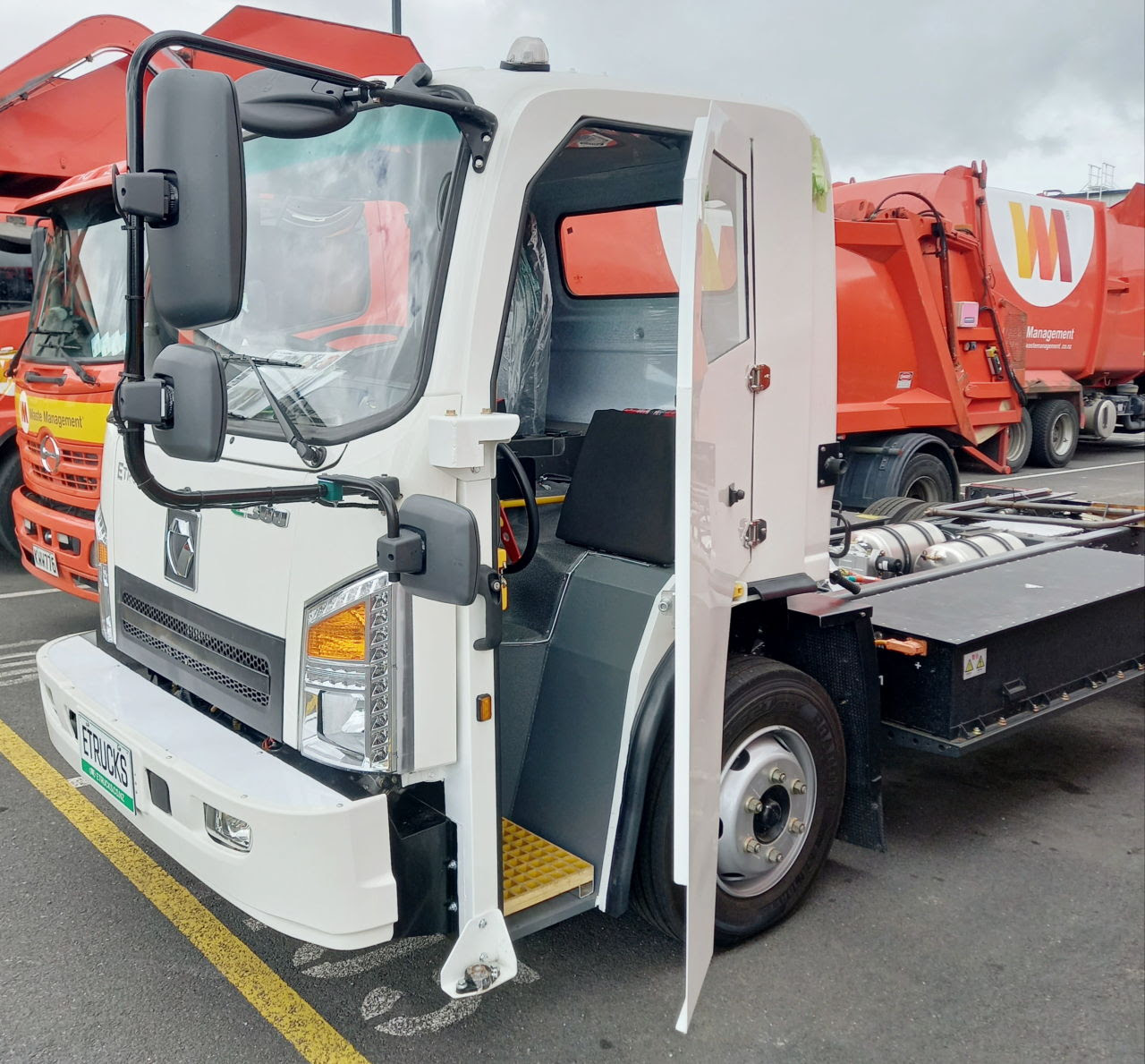 The finished product as a class one traffic truck for Coastline Markers in Albany.
We will import the new E100 4.5 tonne metro trucks in 2022. The 61kWh battery will offer around 180km duration on the class one trucks.
The last few E300's are now on site in Hutt City as part of New Zealand's largest electric truck fleet for Waste Management.
A delivery ceremony for fifty battery swapping electric concrete trucks leaving the factory.
One more tracked stabilizer now on the water to New Zealand.
Another XS123 12 tonne roller on it's way to Ott Contractors in Samoa.
One of our XC948 wheel loaders heading to Dunedin for Pioneer Energy.
Another SD22 dozer in final assembly before shipping to New Zealand.
XCMG are now the largest crane manufacturer in the world.
The factory put on a bit of a show to celebrate.
The latest 4000 tonne lift crawler crane going through some load testing.
One of our 12m turret booms heading off to Hireways in Palmerston North.
Delivery day of an XE80CT to Paul Hawking of Data Hawk.
Another XE80N and trailer package heading out, this time to Innovate Electrical Services in Napier.
A 4WD Multitask off to Darin Neely of Totalspan Whangarei.
XCMG has released their 23t rated port telehandler. The XTF23010K can lift 15 tonne to it's maximum lift height of 9.6m. It can also level left and right to 10 degrees.
A video is here.
https://youtu.be/C15woOWspQU
XCMG's folding arm bridge inspection unit working in China.
Merry Christmas and Happy New Year from Etrucks® and Landex.